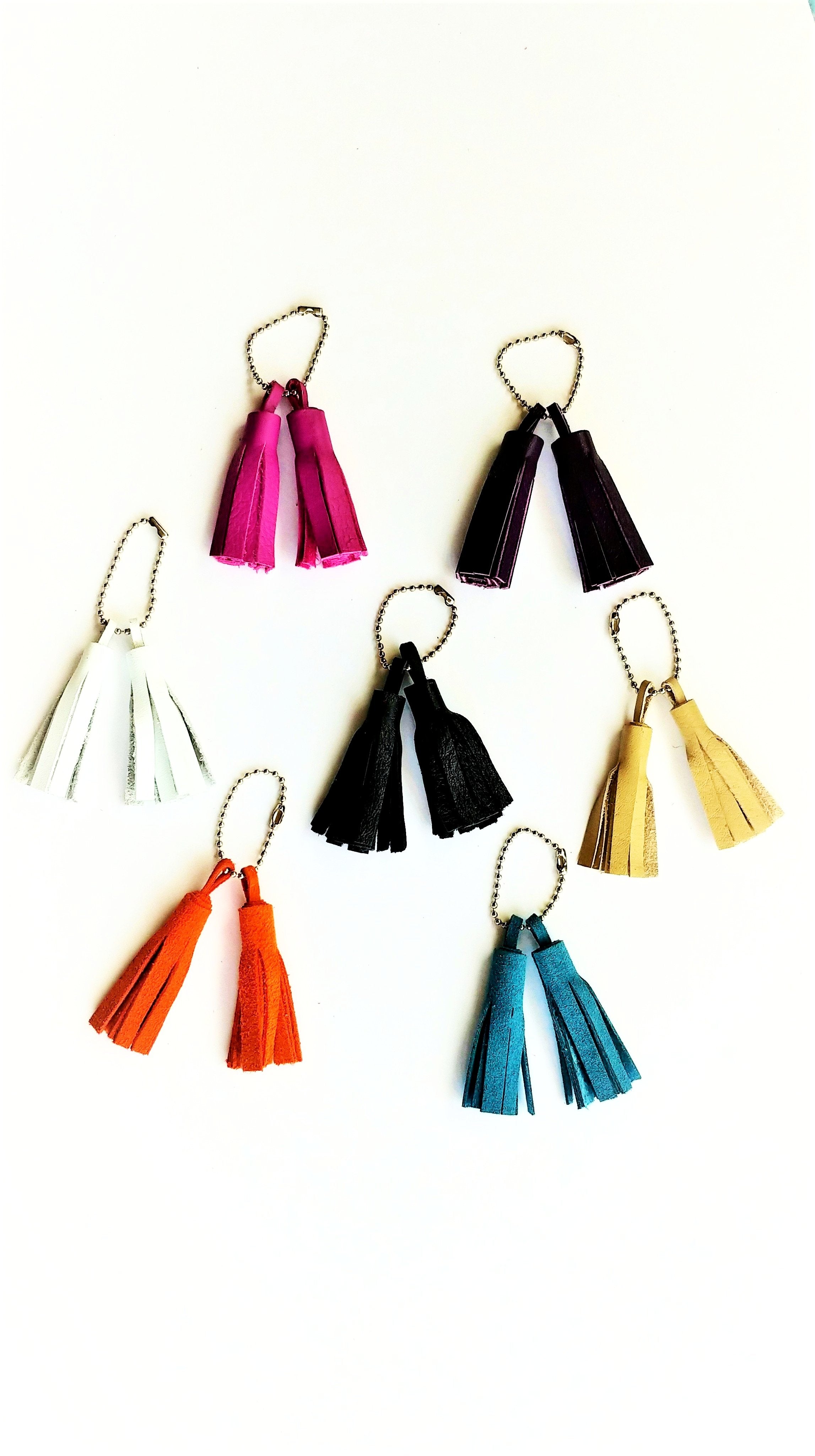 These lovely tassels will refresh any item you attach them to: put them around bag's handles or hook it to your belt…be creative and enjoy!
COLORS and MATERIALS: teal, orange-soft suede;
black, white, fuchsia, purple, beige-premium soft leather.
Metal detachable ball chain.
SIZE: tassel length-2.5".
Proudly handmade to order in California. 
Please, allow 4-6 days for delivery. 


---
american express

apple pay

discover

facebook pay

master

paypal

shopify pay

venmo

visa